Easy Italian Pepper Steak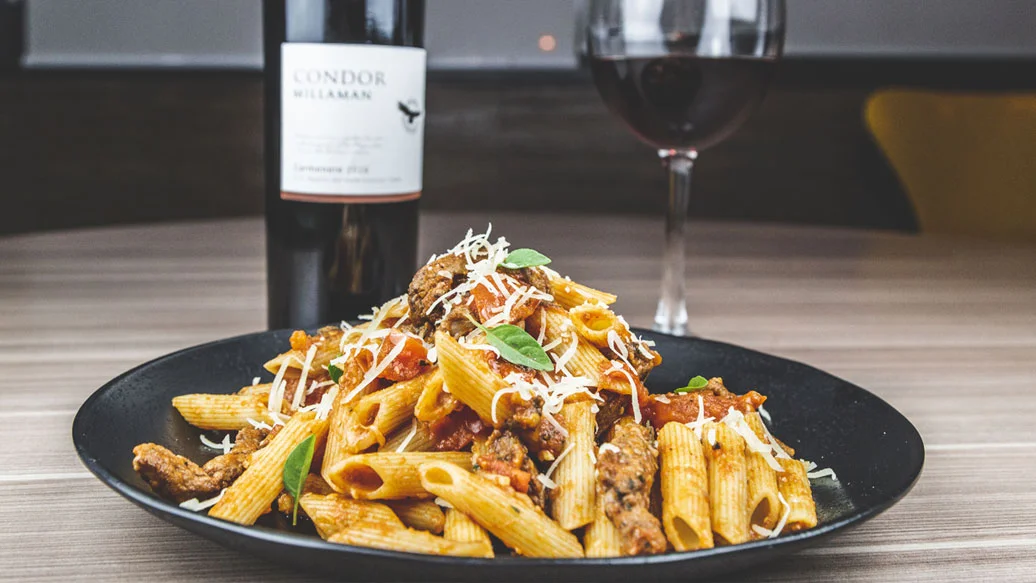 23 min
4 servings
$1.14/serving
Fancy isn't just for the weekends! Any night can be a special date night dinner when you have the right ingredients. Elevate this weeknight comfort food with leftover steak. For big-batch grilled steak recipes, check out Grilled Flank Steak or Family-Style Montreal Steak prepared with classic Montreal Steak Rub.
Ingredients
1 lb (450 g) pasta
2 tbsp olive oil
1 (12 oz) top sirloin steak, cut into strips
1 large onion, cut in half, then sliced
1 pepper, thinly sliced
1 can (15 oz/425 ml) tomato sauce
Sea Salt, to taste
Black Pepper, to taste
Parmesan cheese, grated
crushed chilies, optional
Preparation
Cook pasta according to package directions.
Heat 1 tbsp olive oil in frying pan. Stir-fry beef strips for 3 minutes. Remove and set aside.
Add remaining olive oil. Stir-fry onion and pepper strips for 3 minutes over medium high heat.
Add tomato sauce and Dressing, and heat through. Stir in cooked beef strips.
Toss beef mixture with cooked pasta. Season to taste with Sea Salt and Pepper. Serve with grated Parmesan cheese.
Nutritional Information
Per serving: Calories 600, Fat 13 g (Saturated 3.5 g, Trans 0 g), Cholesterol 10 mg, Sodium 910 mg, Carbohydrate 10 g (Fibre 8 g, Sugars 4 g), Protein 22 g.