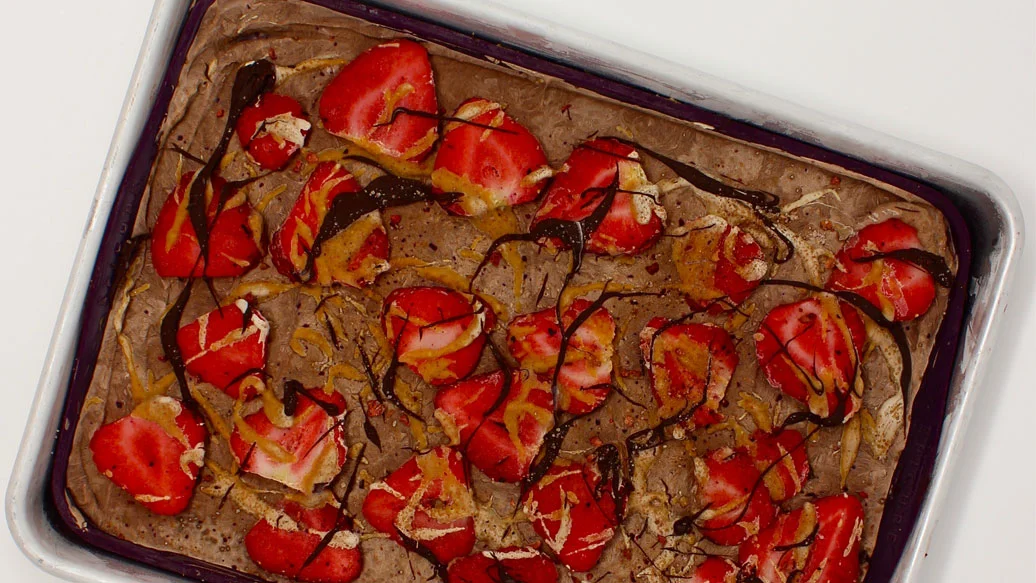 2 hours + 5 min (includes 2 hours freezing time)
4 servings
$1.21/serving
Ingredients
1 cup 2% plain Greek yogurt
1 tbsp cocoa powder
Toppings
1⁄2 cup strawberries, sliced
1 tbsp all-natural peanut butter
2 tbsp dark chocolate, melted
Preparation
In a large bowl, combine yogurt and cocoa powder. Spread on a 1⁄4 Sheet Pan lined with 1⁄4 Sheet Pan Liner.
Top with sliced berries and drizzle with peanut butter and chocolate. Sprinkle with Summer Berry Dip Mix.
Freeze for 2 hours, or until set, then break into pieces prior to serving.
Nutritional Information
Per serving: Calories 130, Fat 7 g (Saturated 3 g, Trans 0 g), Cholesterol 5 mg, Sodium 35 mg, Carbohydrate 12 g (Fibre 3 g, Sugars 8 g), Protein 8 g.