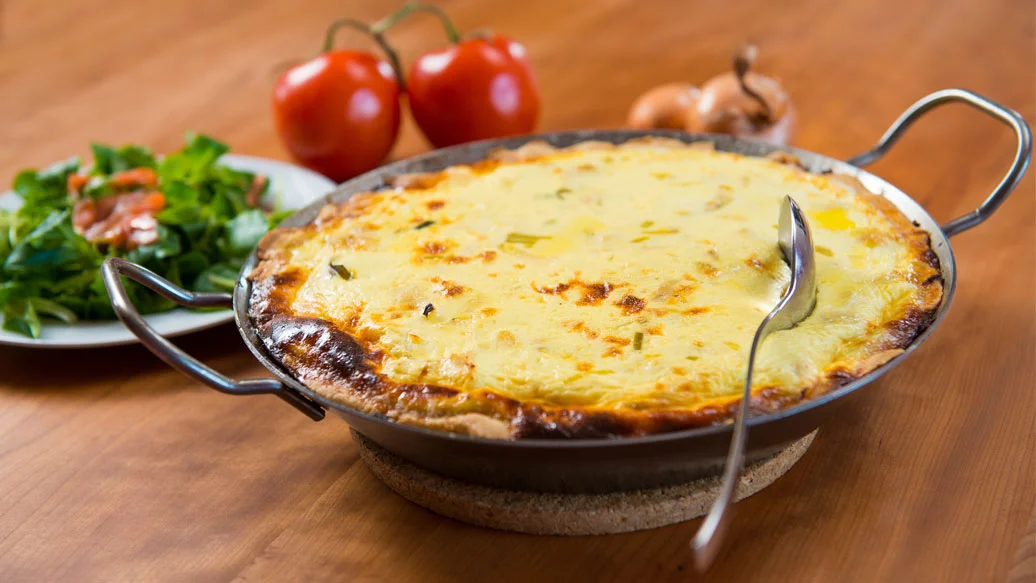 38 min
6 servings
$1.55/serving
Ingredients
1 slice bread, preferably whole-wheat
2 tbsp milk
2 large tomatoes, sliced
Sea Salt, to taste
Black Pepper, to taste
1 lb (450 g) ground beef, chicken or turkey
1 pkg Classic Meatloaf Seasoning
1 green onion, sliced
1 cup grated cheese, your choice
Preparation
Preheat oven to 375° F (190° C).
Tear bread into small pieces and place in a bowl. Pour in milk and, using a fork, mash together.
Line bottom and sides of a 9" pie plate with tomatoes and season with Sea Salt and Pepper. In a bowl, combine beef with Meatloaf Seasoning, green onion and bread.
Spoon over tomatoes and gently press to pack. Bake for 25 minutes.
Toss cheese with Taco Seasoning. Sprinkle over pie and continue baking for 10–15 minutes, until melted and bubbly. Note that the pie will be very juicy and saucy, as the tomatoes will release a lot of liquid. Let stand 5–7 minutes before slicing so some of the juices may be reabsorbed.
Nutritional Information
Per serving: Calories 140, Fat 3.5 g (Saturated 1 g, Trans 0.4 g), Cholesterol 45 mg, Sodium 210 mg, Carbohydrate 6 g (Fibre 1 g, Sugars 2 g), Protein 22 g.