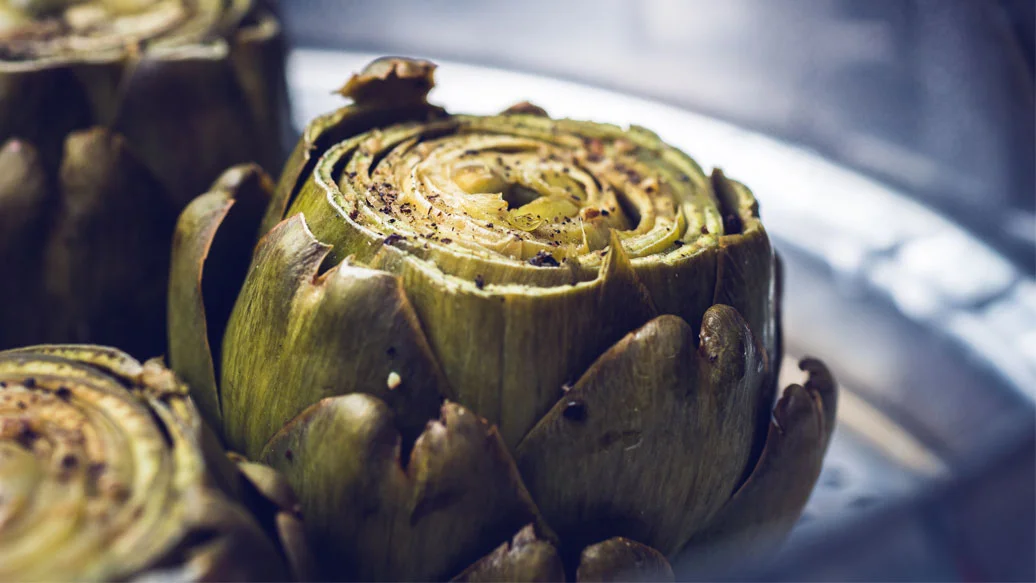 50 min
6 - 8 servings
$2.21/serving
Ingredients
2 bay leaves
1 lemon
6 - 8 whole artichokes
bowl of cold water
Preparation
Place the first 4 ingredients in large frying pan and bring to a simmer.
Squeeze lemon juice into a large bowl filled with water and set aside. After cleaning each artichoke, place in lemon water to help prevent discolouration.
To clean artichokes, rinse under cool water and pull off the tough lower leaves.
Slice 1" off top of each artichoke and cut off stems.
Using kitchen shears, trim thorny tips of the leaves.
Arrange in pan, cover and simmer for 30 minutes depending on the size, or until a knife inserted into the base comes away with no resistance.
Serve warm or cold.
Nutritional Information
Per serving: Calories 40, Fat 0 g (Saturated 0 g, Trans 0 g), Cholesterol 0 mg, Sodium 135 mg, Carbohydrate 9 g (Fibre 4 g, Sugars 1 g), Protein 3 g.