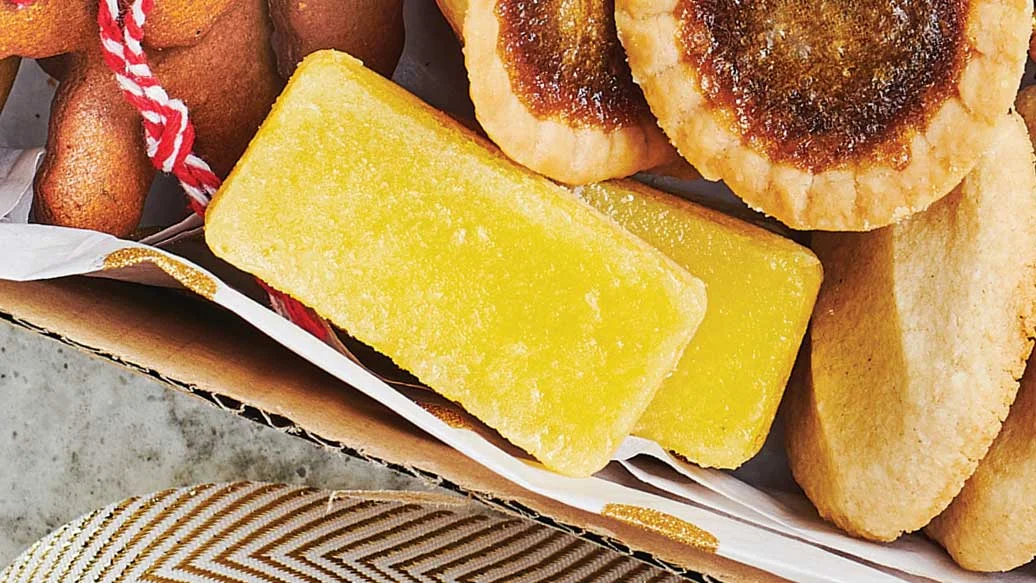 1 hr 35 min
30 bars
$0.39/serving
Ingredients
SHORTBREAD CRUST
1⁄2 cup unsalted butter, softened
1 tbsp water
LEMON LAYER
3 eggs
1⁄2 cup water
Topping (optional): icing sugar
Preparation
Preheat oven to 350° F. Place Perfect Petites on Sheet Pan. Using a basting brush, brush with oil. 
Using a stand mixer (with paddle attachment) or hand mixer, on medium speed, beat Shortbread Cookie Mix with butter and water for 2–3 min or until a soft, uniform dough forms.  
Using 4-in-1 Spice Spoon, divide between 30 wells in Perfect Petites, about 1⁄2 tbsp per well. Using the back of the spoon, press evenly into wells.  
Bake 15 min, shortbread will have risen, but still be soft.  
In a medium bowl, whisk eggs. Add Luscious Lemon Curd Mix and water; whisk until well combined. Transfer mixture to a spouted measuring cup. Pour into wells over pre-baked shortbread. Fill to the top of each well.  
Bake until the top is set and no longer jiggles when you move the pan, about 15 min. Cool in pan until room temperature. Gently pop out bars and dust with icing sugar, if desired.  
Nutritional Information
Per serving (1 bar): Calories 80, Fat 4 g (Saturated 2 g, Trans 0.1 g), Cholesterol 25 mg, Sodium 25 mg, Carbohydrate 11 g (Fibre 0 g, Sugars 5 g), Protein 1 g.