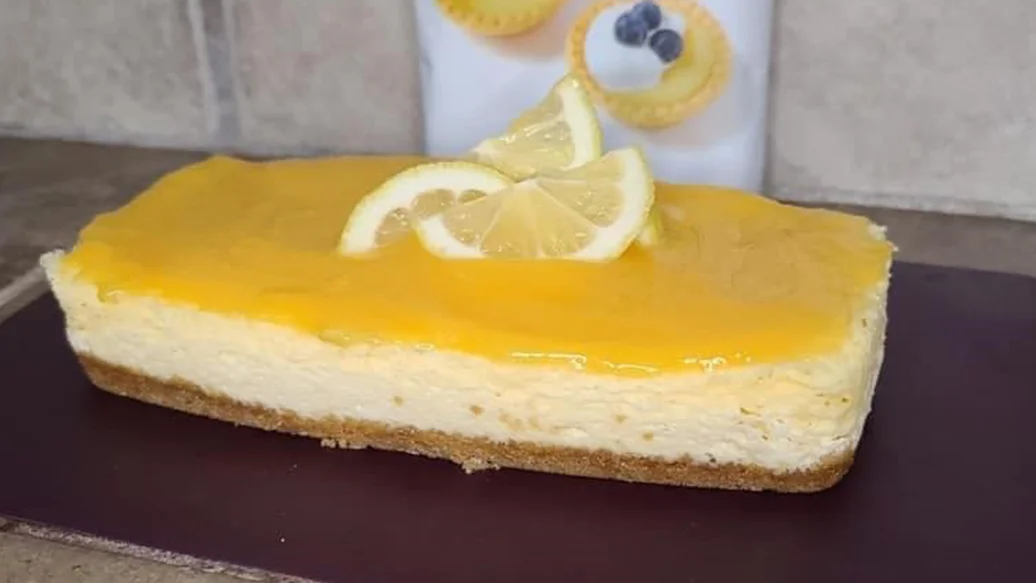 30 min
6 servings
$1.98/serving
Thank you, Misty Lutz Evans, for this recipe! 
Ingredients
1 brick (8 oz/250 g) cream cheese
2 eggs, divided
1⁄2 cup 2% plain Greek yogurt
1 lemon, zested
1⁄2 cup graham crackers or gluten-free crumbs
1 tbsp melted butter
2 tbsp water
Preparation
In a mixing bowl, blend cream cheese, 1 egg, yogurt, 2 tbsp mix, and lemon zest. 
In another bowl, prepare crust. Combine graham cracker crumbs, butter, and 1 tbsp mix. Add more melted butter as needed if it's too dry to stick together.  
Press the crust evenly into a lightly oiled Rectangular Steamer. Spoon batter evenly over crust. Sprinkle 1 tbsp mix on top.  
Cover; microwave on high 5–6 min. Remove lid. Let cheesecake cool completely before removing from pan.  
Meanwhile, in a microwave safe bowl, prepare lemon curd topping. Whisk remaining mix with 1 egg and water. Microwave, 1 min, whisk. If not thickened, microwave 10 sec and then whisk again. Once thickened, place in fridge to cool.  
Once cooled completely, carefully flip the cheesecake out of the steamer and turn cheesecake side up. Spread prepared cold lemon curd on top; smooth.  
Nutritional Information
Per serving: Calories 350, Fat 20 g (Saturated 11 g, Trans 0.1 g), Cholesterol 135 mg, Sodium 200 mg, Carbohydrate 38 g (Fibre 0 g, Sugars 27 g), Protein 8 g.