Hot Chicken Dipping Sauce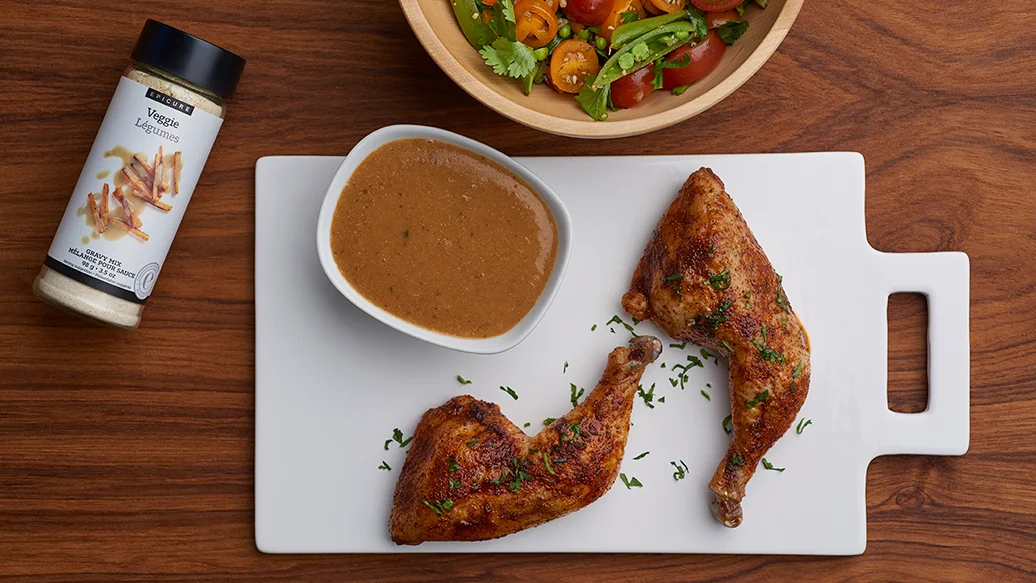 15 min
2 cups
$0.25/serving
Ingredients
1 tbsp ketchup
1 tsp BBQ Sauce
1 tsp Worcestershire sauce
1 tsp honey
1⁄4 cup Savory Herb Gravy Mix
1⁄2 cup water, cold
1⁄2 tsp Sea Salt, optional
Preparation
In a saucepan, bring broth to a boil.
Whisking constantly, add the next five ingredients.
Dissolve gravy mix into cold water and poor into warm broth, whisking constantly.
Simmer for 3–5 minutes to desired consistency. Season to taste, if desired.
Nutritional Information
Per serving (1/4 cup): Calories 10, Fat 0 g (Saturated 0 g, Trans 0 g), Cholesterol 0 mg, Sodium 80 mg, Carbohydrate 3 g (Fibre 0 g, Sugars 1 g), Protein 1 g.