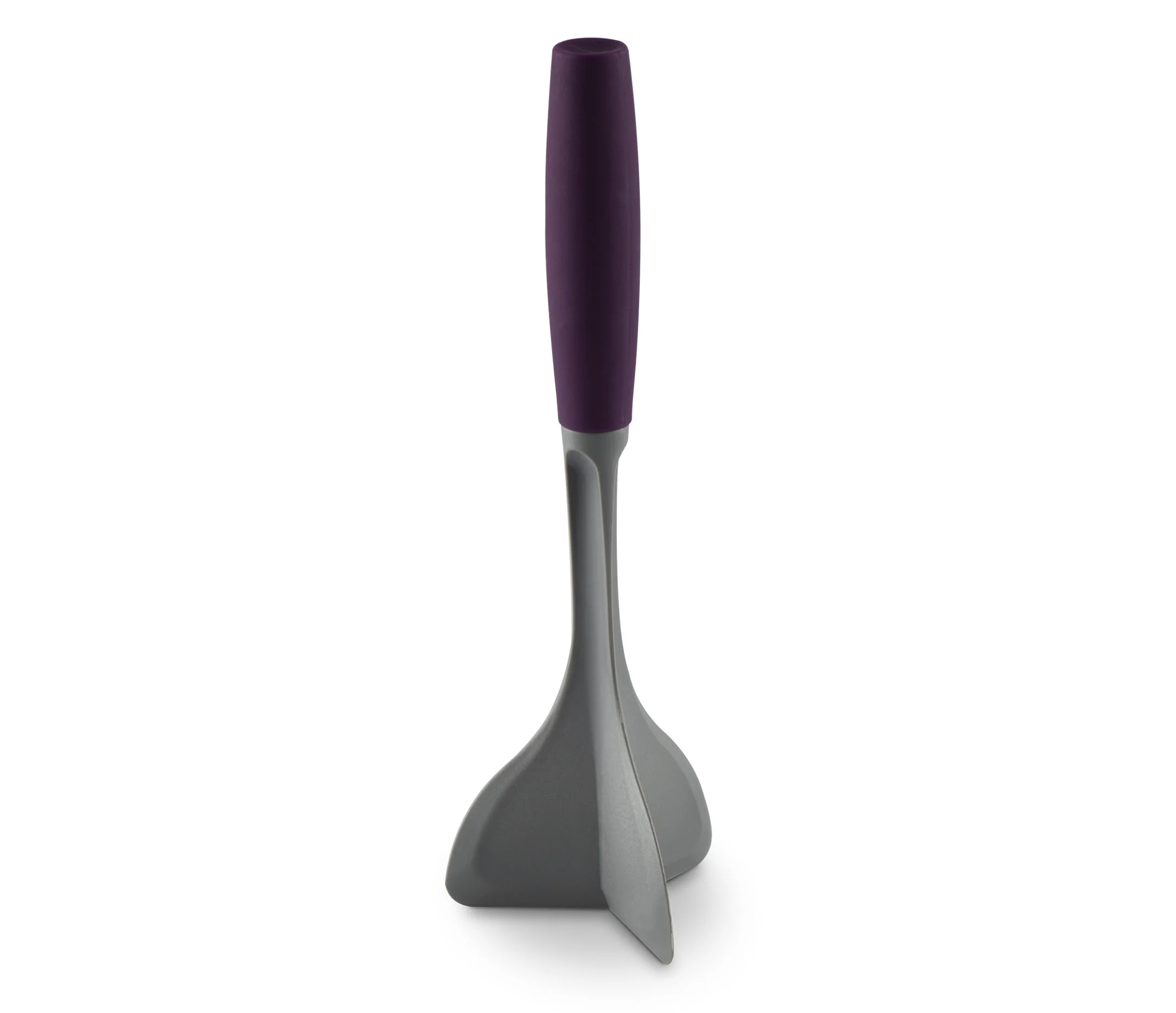 Break up ground meat much easier & faster with this purpose-built tool.
Diameter: 10 cm (4") | Height: 25 cm (10")
Easily break up ground meat or use to mash potatoes or avocados.
Comfortable, easy-grip silicone handle.
Cutting edges are made from durable nylon plastic.
3 cutting fins increase efficiency & are easy to clean.